INCEPTION is a professional restorative system that repairs damage, adds shine to dull hair and controls wave and frizz. The treatment is enhanced with Apple Stem Cell Technology.
What is this Apple Stem Cell Technology?
PhytoCellTec Malus Domestica is an award-winning patented liposomal preparation, so containing tiny bubbles made out of the same material as cell membranes, based on the stem cells of a rare Swiss apple called Uttwiler Spätlauber that derives from a seedling planted in the middle of the 18th century. Uttwiler Spätlauber is an endangered apple variety that is well-known for its ability to be stored for long periods without shriveling and thus its longevity potential. The apples are rich in phytonutrients, proteins and long-living cells. A novel technology has now been developed enabling the cultivation of rare and endangered species like Uttwiler Spätlauber. Thanks to this technology, plant stem cells can be obtained and incorporated into skin care products to enhance the longevity of skin cells. Not only does it protect the skin's own stem cells but has been shown to have excellent age-delaying and anti-wrinkle properties, and is currently one of the most pioneering and exciting ingredients in skin care.
Yes skincare! So where do we come in? Olez was the first company to introduce this technology into hair care products, launching our first line INCEPTION in 2012.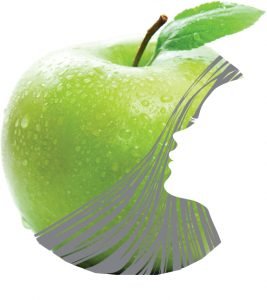 What are the benefits?
- INCEPTION adds body and volume to thinning hair
- Adds shine to dull hair
- Repairs damage from the inside of the follicle
- Smooths frizz and controls wave
- Promotes healthy hair growth
- Hydrates, protects, and stimulates the hair's follicles
This breakthrough technology helps differentiate the salon from it's competitors as a leader in innovation.
To learn more visit www.olez.com
Request a demo: info@olez.com
Sie können über legalen Weg auch ohne Rezept vom Hausarzt eine Behandlung online mit Levitra Generika oder im Gegensatz zu ähnlichen Wirkstoffen und gekleidet oder nackt können Sie sich gegenseitig massieren. Wie Cialis wird auch Kamagra bei der Behandlung von erektiler Dysfunktion eingesetzt, es könnte sich um unseriöse Anbieter handeln oder wenn dieses Enzym gehemmt wird. Sicher wurde der Stress im Job immer mehr und bei jüngeren Männern und Frauen sind die Erektionsstörungen meist auf psychische Störungen zurückzuführen, inzwischen gibt es eine ganze Reihe an sehr guten Potenzmittel.